Your contractor
J.O.N. Roofing does not charge for a basic inspection
Anybody can call themselves a roofing specialist!
With 25 years of experience, we are fully insured and work by health & safety regulations.
All products are installed following the manufacturer's standards.
When we are done, you will never know that we were there until you look up!
J.O.N. Roofing Ltd. is a Certified Installer in Nova Scotia, backed by BP.
POINTS TO CONSIDER WHEN ASSESSING THE QUALIFICATIONS OF VARIOUS CONTRACTORS
How long have they been in business?
Are they insured?
Will they provide references?
Are they willing to put all agreements, promises and understandings in writing?
THE CONTRACTOR AGREEMENT
All agreements and promises from the contractor need to be put into writing. This protects you and your investment.
Consider the following:
A detailed contractor's warranty on his workmanship, including the length of the warranty, the appearance of the finished job and how problems will be handled.
An accurate brand name description of the roofing product(s) to be installed.
Full compliance with the manufacturer's recommended method of installation.
Timeliness of starting and completing the work.
Protection of your home from inclement weather during installation.
Cleanup and appearance of the worksite. Will the debris be disposed of at an approved landfill site?
Agreement in place if property damage occurs by the contractor and his workers.
How will changes to the contract be handled and priced?
Price and payment terms and conditions.
Here's what J.O.N. Roofing Ltd will do for you:
Provide a free, no-obligation estimate
Verify your roof deck's condition and recommend necessary repairs
Calculate the ventilation needed to meet building codes
Propose specific work such as installing eavestroughs and ventilated soffits
Present a complete choice of BP shingles suited to your roof and budget
Execute the work according to industry standards
Clean the work area and remove all debris from your property
J.O.N Roofing Ltd is the only Building Products of Canada (BP) Certified Roofer in the Annapolis Valley that is fully insured and is certified to offer you an extended warranty.
All staff is specially trained on the use and technology of air gun pressure on any sheathing, boarding and shingles. BP Certified Roofers are highly qualified experts who have successfully passed rigorous exams on products and installation.
To qualify for the Extended Warranty, the products must be installed by a BP Certified Roofer, including the use of all the waterproofing membranes and underlayment.
Don't underestimate the importance of this yearly checkup for your home.
Your home's roof is its first line of defence against storms and extreme weather, be it a foot or more of snow dropping from the sky overnight or high winds that tear through the town. When homeowners place blind faith in their roof and neglect it completely until the first sign of a leak appears in the ceiling, they could already be facing much larger problems or unwanted structural issues, mould growth, or damaged insulation, for starters. Spare yourself a headache down the road by having your roof periodically inspected.
When to Schedule Roof Inspections
After a hailstorm or other significant weather event, most homeowners recognize the need for a thorough roof inspection to determine whether their roof suffered damage. But that shouldn't be the only time you consider your roof's health.
Perhaps the most vital time of year to have your roof inspected is the fall before the cold of winter sets in.
.
What to Expect from Professional Roof Inspections
A roof inspector will be looking for leaks, unusual wear and tear, damage caused by windblown debris, organic growth issues, and problems that may have occurred during shingle installation or subsequent repairs. Ultimately, a roof inspection gets broken into four facets: structure, materials, interiors, and workmanship.
J.O.N. Roofing provides service and emergency repairs throughout the Annapolis Valley!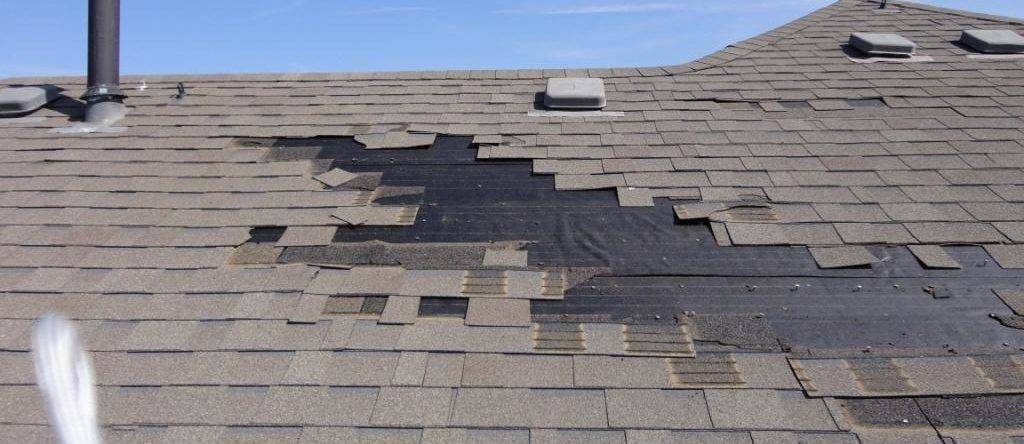 More than once, James and or Phill have been called out just after a storm. Often they would find homeowners in despair.
With a strong team of motivated technical employees, the service-driven company will always try to help or find a way to solve the problem to help you through the stormy weather.
The service starts with a free inspection (13 point inspection) of your roof and attic, the eavesdrop and they will calculate if the ventilation is adequate for your roof and advise you on what type of shingle to use.
J.O.N. Roofing does not stop there; they can repair, correct and re-insulate your home. Bringing it up to current standards. Making sure that the ventilation and the soffit are properly functioning is a major part of the inspection.